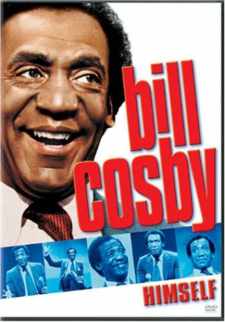 BILL COSBY BACK TO BREAK THE BOYCOTT...?
On April 13th, Comedian Bill Cosby is coming to the City of Cincinnati. Four years after canceling two apperances downtown at the request of the groups who organized the economic boycott and sanctions on travel and tourism on the City of Cincinnati. The Black Fist supported those actions then and still supports that action today.

The following is from

The Cincinnati Enquirer

article written by Joe Wessels about Mr. Cosby's return:

Four years after canceling two performances downtown, comedian Bill Cosby will return to Cincinnati next week.

Cosby's apperance April 13 at Xavier University's Cintas Center will not be his usual comic fare. Instead, he will moderate sessions aimed at creating dialogue on how to make the community better.

Cosby's nationwide "Call Out" campaign to spark community discussion is split into two sessions. One at 4 p.m. will be directed at foster parents and their children and grandparents raising children.


A second at 7 p.m. will feature inspirational testimonials from local community members, nonimated by local organizations interviewed by staff of Cosby's charity, said former Cincinnati Mayor Dwight Tillery, president and chief executive officer of the Center for Closing the Health Gap in Greater Cincinnati and an organization of the event.


Both sessions are free and open to the public.


Organizers of a boycott launched in 2002, a year after rioting rocked the city following the shooting of an unarmed black teen by police in Over-The-Rhine, claimed Cosby canceled his show because of request from their group.

--Except ends there --




Bottom Line: Today, On this fifth anniversary of the heinous murder of unarmed black teen, Timothy Thomas by then Cincinnati Police Officer Stephen Roach. There is still a economic boycott and sanction on travel and tourism placed on the City of Cincinnati. Mr. Bill Cosby, his reasons for coming here, good, bad or indifferent should not take away from the fact that there is a legitimate boycott taking place in this city and he should rethink his position and not come to Cincinnati at this present time. He should honor the boycott as he did in 2002, and cancel this date as well.
Fomer Cincinnati Mayor Dwight Tillery knows better. He lives here. He listens to talk radio and the complaints of black people in this city, whether it be economic injustices toward black people or racial profiling/murder of black people by Cincinnati Police. He knows the problems facing black Cincinnatians in general. And he has never supported the boycott. I personally like Dwight Tillery. We know each other and have friendly conversations whenever & wherever we meet. But Mr. Tillery also knows this is not about 'personal feelings' this is about a boycott based on police brutality/police unjustifiable murders that not 1 police officers to date has gone to prison for. So that's that in a nutshell.



Open Letter To Mr. Bill Cosby on behalf of The Black Fist Organization:



With all due respect to you Mr. Cosby, Please stay home. Do not come to the City of Cincinnati at this time. Honor the boycott and economic sanctions on travel and tourism placed on this city by the same organization who contacted you the first time, which in turn you, sir, found worthy enough to abide by in 2002. That organization is: The Coalition For A Just Cincinnati with the support of "The Black Special Forces" since renamed "The Black Fist."

You Have My Sincere Thank You in Advance,

Brigadier General Nikki X - Head of Security & Head of Telecommunications for The Black Fist Organization


Sometimes it's not whether you win or lose the battle, it's if you even had the heart & the guts to step out there into the fight and try at all.....Brigadier General Nikki X, April 2006.